---
Humid days and cool nights typify the climate of this twin-island republic throughout the year. The average daytime temperature is about 30C (83F) while night time temperatures may fall to 25C (77F). The traditional Wet season is from June to December but rain may fall on early afternoons at other times of the year. Downpours seldom last long. Tobago is slightly cooler and less humid than in Trinidad.
---
Cool, summer-weight clothing is worn all year round. Jackets are not essential business wear for men - a shirt, tie and trousers are acceptable. Women are very fashionably attired and are usually smartly dressed for the office and for social occasions. Tropical-weight suits are appropriate business wear for ladies.
Beachwear should not be worn away from the beach or swimming pool. Modesty in attire is appreciated as part of the social culture. Cool casual wear is acceptable for everyday activities.
---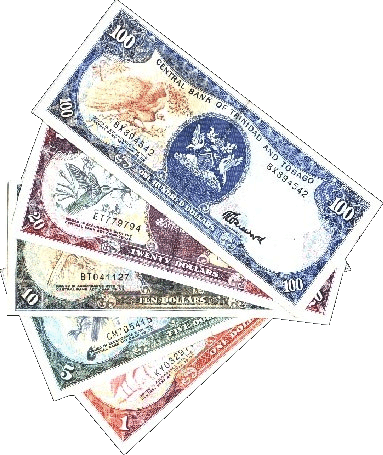 The local unit of currency is the Trinidad and Tobago Dollar (TTD). It floats against all other currencies. Each week day currency exchange rates are carried in the daily papers and may be obtained from local banks.

Major Credit Cards are accepted in most hotels, restaurants, major shops and car rental agencies. Certain international debit cards (e.g. those with Cirrus markings) are also generally accepted at many banks.
---
Citizens of the following countries DO NOT need visas for entry into the Republic of Trinidad & Tobago for the purpose of vacation:
(i) Commonwealth countries EXCEPT Australia, India, New Zealand, Nigeria, Papua New Guinea, Sri Lanka, Tanzania, Uganda
(ii) European Union Countries
(iii) Countries having special agreements with Trinidad & Tobago viz: Turkey, Sweden, Norway, Iceland, Switzerland and Liechtenstein, Finland, Israel, Brazil, Colombia, Austria, South Korea
(iv) The USA (for vacation of no more than 3 months duration)
(v) Venezuela (for vacation of no more than 14 days duration)
(vi) Surinam, Martinique, Guadeloupe, French Guyana, Netherland Antilles (Curacao, Aruba, Bonaire, St. Eustatius, St. Maarten, Saba)
All visitors need valid passports.
---

Hosanna Hotel
Santa Margarita Circular
St. Augustine, Trinidad, W.I.
Phone: (868) 662-5449
Fax: (868) 662-5451
E-mail: Click Here To Contact Us